Thank you for choosing PhotoScanning.ca for your digitization project!
We are focused on providing the absolute lowest prices we possibly can for all of our services - hence our Guaranteed Lowest Prices Coast to Coast. With that, we need a hand in getting the word out - you can be a scanning super star to your family & friends by letting them know about our service, and in turn, you're entered into our Free Apple TV give away (one of our recommended methods to view & share your digital memories on your HDTV!)
This is only available to our client's inner circles - so there won't be thousands of entries - it's worth the 10 seconds to let your family & friends know if you feel we provide a valuable service they could use!
Thanks! If there's anything I can do, or any questions I can answer in regards to your digitization project please reach out - via the Live Chat at the bottom of this page, by phone at 1-866-993-7226, or by email at info@photoscanning.ca.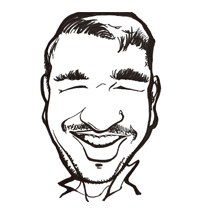 Mat Dwyer
President, PhotoScanning.ca
P.s. Want exclusive deals on Photo Books, Canvas Prints, or Cloud Storage? Check below for deals we negotiated with our fantastic partners




Win An AppleTV For Your Scans!
PhotoScanning.ca AppleTV Giveaway






Frequently Asked Questions




How Does Billing Work?
We do all of our billing online - when your order is completed you'll receieve an invoice to your email, which is payable by Visa, Mastercard, Interac E-Transfer or cheque. EZ-Box orders are prepaid through the online order interface.
How do I know if my Order is Compelted?
When you receive your invoice, your order is completed! We can't bill until we finish scanning and get an accurate count, but when you receive your invoice you can jump in the car and head right in.
Where do you do all of your scanning / transferring?
We scan & transfer every order in our scanning facility in Toronto - no transportation, no moving around, no outsourcing!
How old is your company? How long have you been at your current location?
We moved into the wonderful Alderwood area in the spring of 2015! Our company has been in operation since 2009 - learn more on the about page!
I need my scans/transfer quick! Can you help?
We can try! We can typically hit deadlines that are earlier than our expected turn around times with notice - we do have our same day ScanNOW options as well!



Photo Books
http://photobooks.photoscanning.ca



Canvas Prints
http://canvasprints.photoscanning.ca



Cloud Backups
Coming Soon!